This is a new monthly series where I share with you "what we're reading". I'd love to hear if you've read/loved/hated any of the books & publications we've got our noses in this month by leaving a comment. Have you done a book review (or reviews) lately? Link it up!

The Mama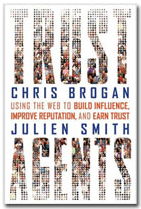 Trust Agents by Chris Brogan & Julien Smith
Yes, it's true I'm a complete social media geek and this book kept it real. Brogan and Smith  take the sometimes overwhelming realm of social networking and explain it into language and ideas that make sense. It packs some great insight and provides helpful language to help communicate with my colleagues, clients, friends and family about the why of social media and how it relates to them, their passions, and their businesses.
My only critique is that it's a little heavy on the "dude" vibe. Since it's written by two dudes I guess it makes sense ;-) Just be ready for an opening story about the mafia. It's spot on, but not exactly my speak. In other words, if you're anything like me you might have to translate from Godfather-esque to starry eyed global do-gooder.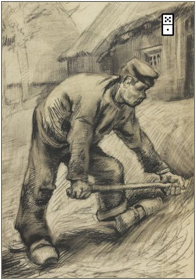 Do The Work by Steven Pressfield
I heard about this gem from Seth Godin, my intellectual crush, and I downloaded it for free on Amazon. (I think it costs 7.99 now.) Since I don't have a Kindle I actually read it on my itouch using the Kindle app. Call me crazy–I don't mind.
This was an emotional roller coaster of a read. Pressfield takes you through the emotional journey of creating and completing a project–the highs and the lows.
The idea is that by identifying this process you can complete your work rather than get hung up somewhere because of that evil Resistance. (You have to read it to understand what the heck I'm referring too).
It's short, easy to read and packs a punch.
As I read it I wanted to jump headfirst into three different projects, but instead I had children to care for and laundry to do so I found myself a bit frustrated. I promised myself to read it again when I dive head first into my next project. (Soon! Oh so soon!)
***************************
The Daddy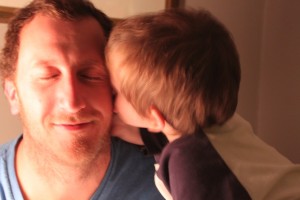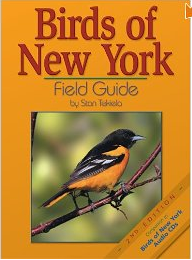 The Daddy has been working seven days a week–no exaggeration. Spring is notoriously his busiest work season so when I asked him what he was reading he just laughed at me.
Got it, babe.
But you can't fool me. I've spotted him reading National Geographic, Ode Magazine and he's been using the Birds of New York Field Guide to identify the birds coming to our feeder.
***************************
Solshine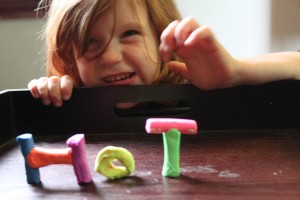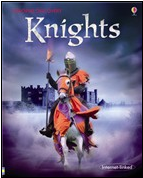 Knights by Rachel Firth (Discovery Usborne)
The boys started collecting Playmobil figures and they both are only pick knight figurines. While they sweated out which new knight to pick out I browsed through the books. I found this pretty realistic discovery book which I thought was a good way to broach the conversation that real weapons and knights were pretty intense–a little reality check, but still honoring his interest and all. We've been reading it in pieces and they both like looking at the armor and the weapons. Weapons are a big focal point around our home right now.
Rikki Tikki Tavi by Rudyard Kipling
We've always loved this book (and the movie). It's exciting, a little scary and triumphant. The pictures are beautiful in this version and Solshine pulled this off the book shelf and we've reread it a few times. I particularly enjoy reading this one out loud.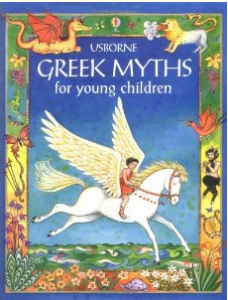 Greek Myths for Young Children by Heather Amery
I can't remember how, but Solshine heard a story about a Zeuss and started asking lots of questions about Greek mythology. We took out a few books from the library and he really enjoyed them so when I saw this collection I thought it would be nice to add to our home library. We've read the first five or six stories and I think it's a tad over his head, but he seems to be enjoying it. I spend most of the time looking up the pronunciations in the back ;-) I think we'll be revisiting this one again in the future.
***************************
Koala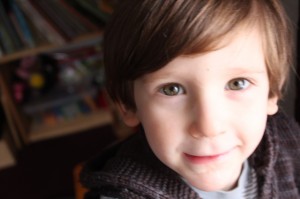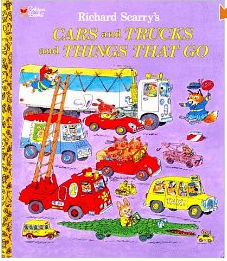 Koala is obsessed with this book. Obsessed. He loves that there are so many pages it never seems to end. The mama thinks maybe there could have been a few less pages for the parent who has to read it from cover to cover again and again. Just saying.
No, but really, super cute and creative classic.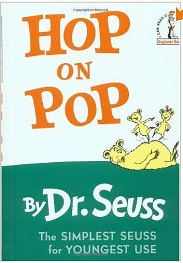 Hop on Pop by Dr. Seuss
Everyone loves Dr. Seuss, right? Well, now that Koala is on board it's extra fun. I appreciate the rhythm and cadence and he's even started reading along from memory. We read this almost every night at bedtime.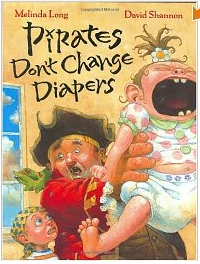 Pirates Don't Change Diapers
This is another bedtime regular. It's quite funny and literally has Koala cracking up. Is there anything better to a three year old boy than pirates, treasure maps and references to a stinky diaper? I think not.
***************************
The Baby

Oh gosh–she's the third child and I'm just going to admit that I don't sit there and read baby board books to her! I mean she's around while we're reading, but her own books? Not really ;-)
There you have it–our stand out favorite reads for the month of May.
Have you read these books? Thoughts? What's your family reading right now?